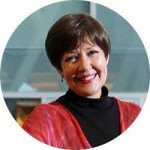 A History of UD: Today's Exemplars and Tomorrow's Opportunities
From the earliest recognitions that the efforts of architects, designers, and engineers resulted in disparity and intolerance for the full range of all ages and abilities, the creative community responded with an earnest desire to correct the wrong. Rather than rely on care-giving as the primary offering for people living with the effects of birth, illness, or injury, design solutions which empowered individuals for autonomous and independent lifestyles became the directive of a new era for design.
The emergence of a universal philosophy for environmental and product comfort, safety, and usability has beenembraced worldwide as the ultimate design agenda. From the earliest Scandinavian product responses in the 1970's, to American offerings in the 1980's, and the entry of Asian efforts in the 1990's, universality has become the standard by which design excellence is measured and recognized.
Global ageing, increased lifespans, and a normalization of the full range of individual physical and mental capacity have presented a wonderful array of challenges for the creative community to develop and deliver universal offerings. Methodologies that have replaced "designing for" all people with the user-driven goal of "designing by" all individuals to meet their consumer demands and dreams have elevated the level of universality and highlighted the potential for design success.
By examining successful approaches and interventions, we are presented with a blueprint and guidelines for future accomplishments and a world of equity by design. The transition from basic accessible solutions to holistic inclusive exemplars has demonstrated both the desire for the universal mandate and the remaining frontiers for a complete conversion.
For the half of the globe's population who need defined, discreet design accommodations, to the other half who benefit from the increased creature comfort provided by universal design, the opportunities for the future are embraced and realized by today's desires and dreams.
With the inclusion of all of life's variables: age, capacity, community, family, finance; gender, the final challenge in realizing the full potential for the universal imperative, achieving the highest quality of lifestyle, will be a true multi-disciplinary immersion of governments and industries for worldwide equity, by design.
Short biography
Patricia A Moore
PhD, President
Moore Design Associates
Patricia Moore is an internationally renowned gerontologist and designer, serving as a leading authority on consumer lifespan behaviors and requirements. For a period of three years, Dr. Moore traveled throughout the United States and Canada disguised as women more than eighty years of age. With her body altered to simulate the normal sensory changes associated with aging, she was able to respond to people, products, and environments as an elder.
Moore was named by ID Magazine as one of The 40 Most Socially Conscious Designers in the world and was selected in 2000, by a consortium of news editors and organizations, as one of The 100 Most Important Women in America, for serving as a "guiding force for a more humane and livable world, blazing a path for inclusiveness, as a true leader in the movement of Universal Design."
Contact
Patricia Moore PhD
President
MooreDesign Associates LLC
305 West Granada
Phoenix Arizona 85003 USA